Bringing Care and Wellness to the North Olympic Peninsula
The good neighbor concern program is developed to address specific concerns and events witnessed by neighbors or citizens of Sequim.  It is NOT intended for those opposed to the Jamestown Healing Clinic or the Jamestown S'Klallam Tribe.  Those abusing the reporting lines or websites will be blocked from further submissions.
The clinic faces the headwaters of the Dungeness River — the lifeblood of the Jamestown S'Klallam people. This water provides growth for the cedar trees that are used to make our baskets, our homes, and our canoes. The pathway of healing works best when the entire community supports the journey down the river. 
The clinic offers: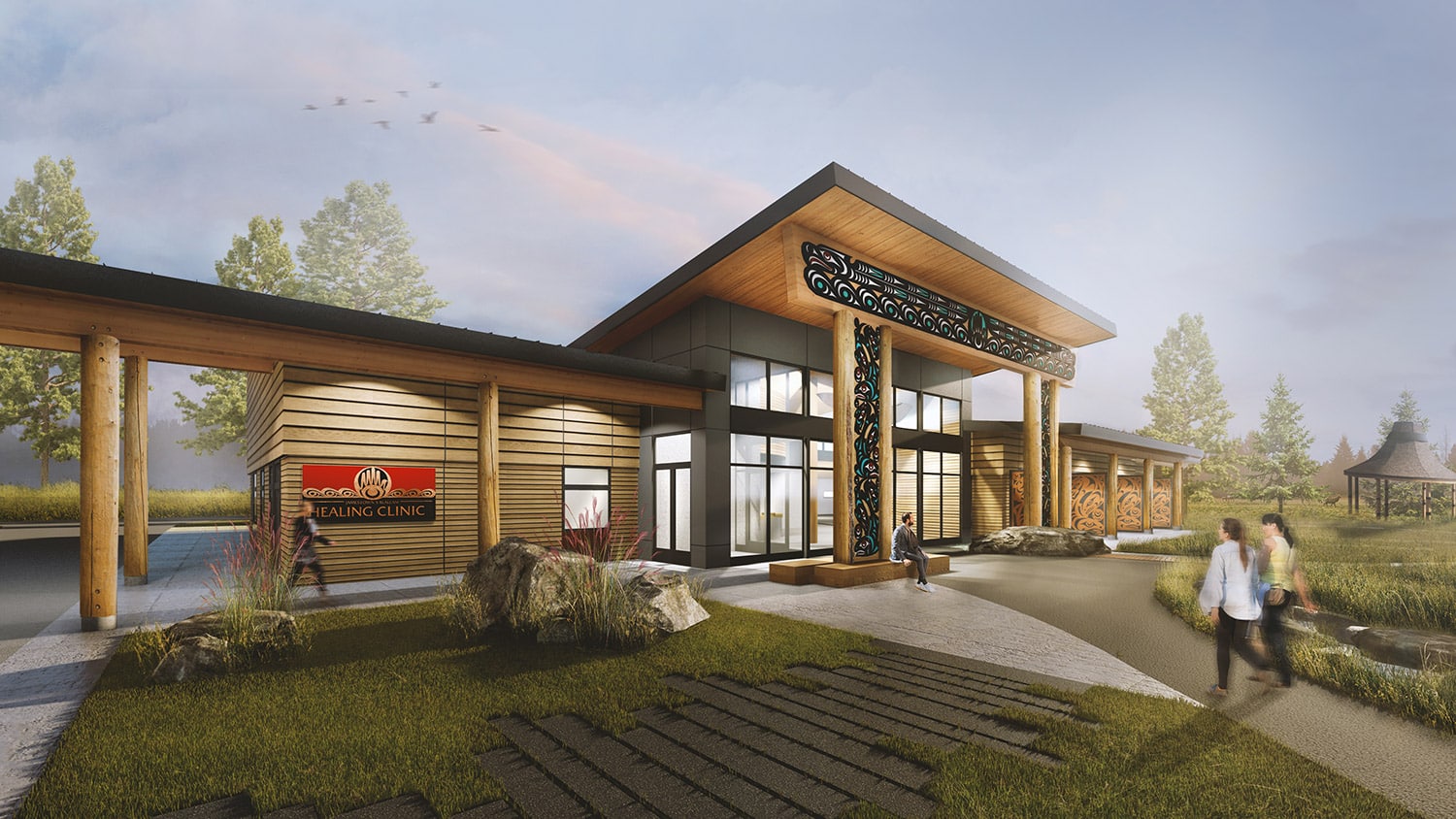 A person does not choose opioid addiction. However, that person can choose recovery. When they make that choice, we will be here to help.
INTAKE HOURS
*Intakes can be scheduled or on a first come first served basis. Please call or walk-in for those appointments. Intakes may take 4 hours.
*Urgent intakes for pregnancy or being released from the hospital or incarceration may be scheduled Monday-Friday
DISPENSING
Monday-Friday 6:00 am – 12:00 pm
Saturday 6:00 am – 10:00 am
LATE dispensing is not available
*JHC is closed on Sundays and the following days: February 10th, Memorial Day, Independence Day, Labor Day, Thanksgiving Day, Christmas Day, New Year's Day.
COUNSELING & MEDICAL
Monday-Friday 6:00 am – 2:00 pm
DENTAL
Monday-Friday Hours by appointment only
CHILD WATCH
Monday-Friday 6:00 am – 2:00 pm (no Child Watch services on weekends)