Every patient of Jamestown Healing Clinic is taking a giant step on the road to recovery, and we are here to support them on this journey. Our clinic has been thoughtfully designed to promote a sense of calm and healing for all who enter. We offer a variety of evidence-based treatment options that can be tailored to meet each patient's unique needs and support their recovery in the community.
Print the New Patient Packet and fill out in its entirety. We can only accept New patient packets by FAX (360-681-5999), by mail, or in-person. Do not try to email.
To determine what options would best meet each individual's needs, on a patient's first day at JHC, we will do a thorough substance use disorder assessment, medical evaluation, blood and urine tests, and create an individualized treatment plan which may involve daily dosing of medication such as methadone or buprenorphine to support sobriety. On their first day, most patients will spend 3-4 hours at our clinic with close follow-up the next day.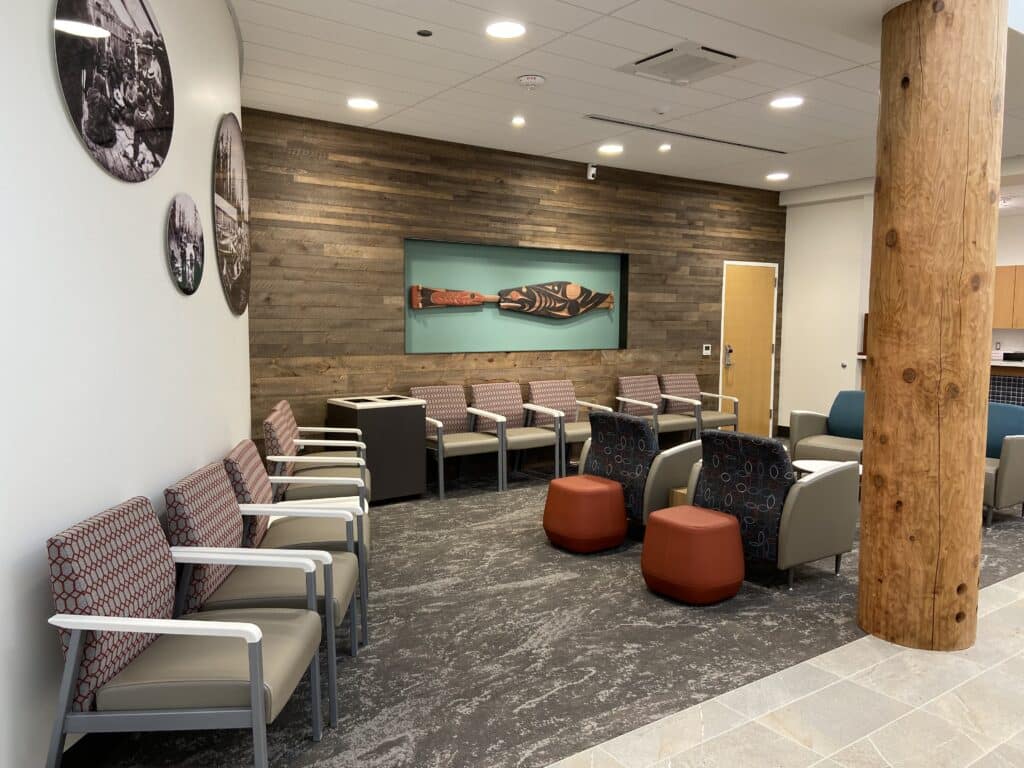 Medications for Opiate Use Disorder
Patients will receive a daily dose of medication for their Opioid Use Disorder (OUD) that will consist of either methadone, buprenorphine (Suboxone), or monthly Vivitrol or Sublocade. All treatment with medication will be paired with counseling and other services to support sobriety.
All JHC patients will have access to comprehensive primary care services that may include episodic/acute visits, chronic disease management, and preventative care.
Patients will also be able to utilize a variety of on-site evidence-based dental services to address a variety dental concerns.
Individual & Group Mental/Behavioral Health & Substance Abuse Disorder Counseling
Counseling services will include 1:1 and group substance use disorder sessions, as well as behavioral health counseling. Psychiatric evaluations and psychiatric medication management may be offered onsite or in collaboration with other mental health facilities.
Our patients will be provided free child watch services for up to three (3) hours per weekday while the patient is receiving treatment on-site.
Shuttle Transportation Services
JHC will provide shuttle service to and from clinic for patients residing in Jefferson or Clallam Counties who have no other transportation options. If you need transportation for your visits to our clinic, please call the main clinic number and ask to speak with the transportation scheduler.
A nurse case manager is available to help patients gain independence in managing their chronic health conditions, connect them with community resources, and ensure those with complex care needs
To schedule an assessment:
Picture ID
Insurance information or some form of payment for treatment services